It is reported that Arsenal is close to signing Saint Etienne defender William Saliba on a five-year contract. The player aged 18 years old is considered to be a star in the making in France and has managed to make 19 appearances in all competition last season.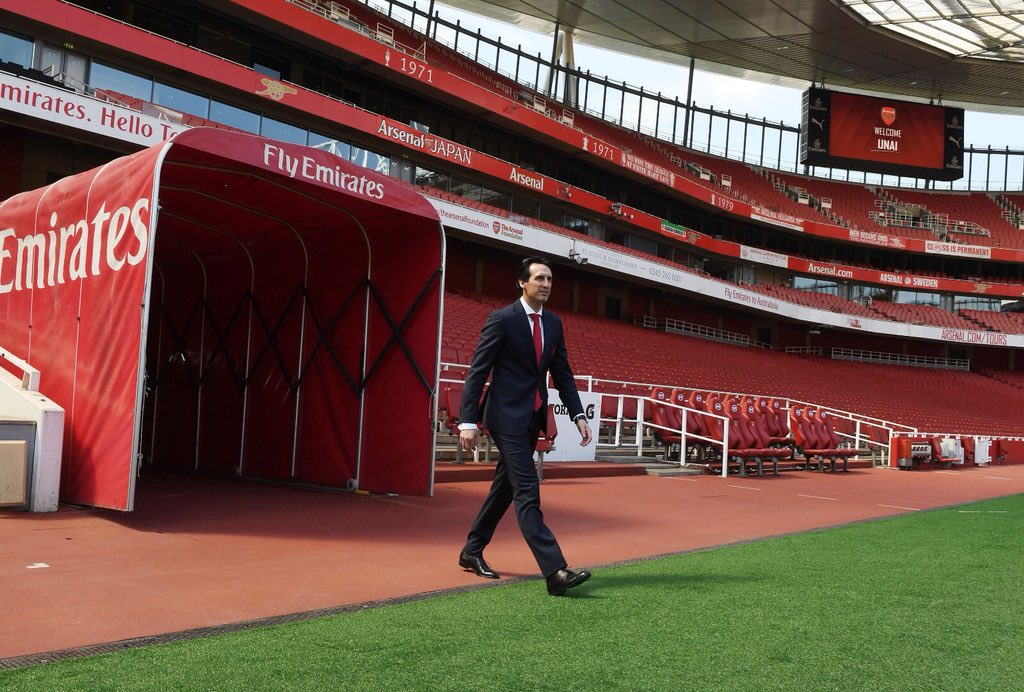 It is believed that Manchester United are also close to signing the player but at the moment it is Arsenal that is closest to the deal.
Unai Emery who is keen to strengthen the team following the departure of some important players is happy with the player as he believes that he has the potential to develop in a really good player.
The Spanish manager has identified several departments that need reinforcement and hope that with the arrival of William Saliba this will help Arsenal defense.
However, there are rumors that the player will be loaned back to Saint Etienne next season and that he will be joining Arsenal only in 2020. We will have to wait to find out whether this is true or not as Arsenal are desperate for new players and with a limited budget it is hard to imagine that the club will be signing a new player to loan it back thereafter.
Unai Emery said that they are still working on different targets and that the club is keen to bring some new players during the transfer window. He said that there is a process going on and that it is important that fans are patient during this period.
He said that there are some good players also in the reserve team and that it is important that they are given a chance next season. He believes that there is so much potential in the academy side and that this can help the team especially when they are short in cash.