Arsenal manager Mikel Arteta has claimed that he accepts full responsibility for the team's recent run of poor results. The manager said he is fully aware that he and the lads need to come up with ways with which they can spark a turnaround at the club.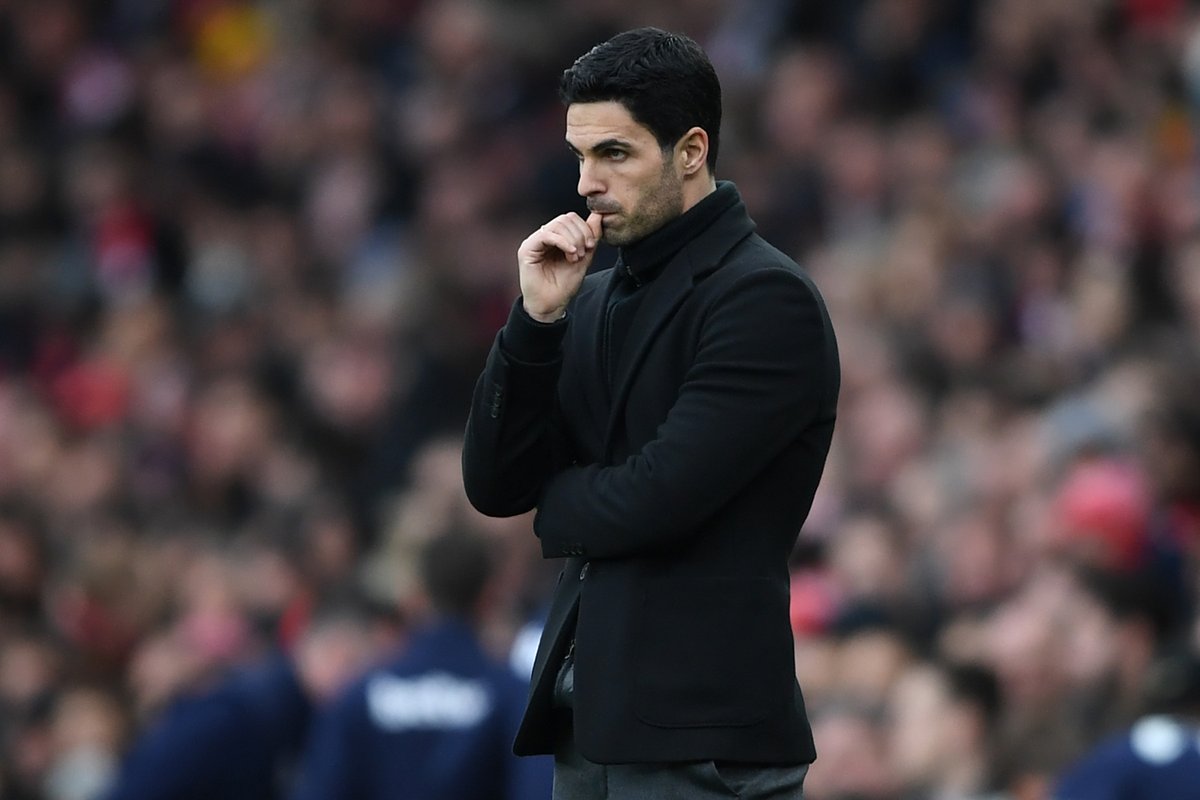 After suffering their fourth loss against Burnley in five Premier League games on Sunday at the Emirates Stadium, Arsenal are currently 15th in the league with just 13 points. It is their worst start to a Premier League campaign in over 40 years and after just 12 months since replacing the dismissed Unai Emery, Arteta has pressure surrounding him and faces a possible sack.
Arteta was speaking in an interview where he said he feels
pressure all of the time as the Arsenal boss, and that it is normal. He said this period is not a time to hide, but one in which everyone including the players should buckle up and put their body on the line.
He says he knows they are currently not winning matches, which of course should not be. The former Guardiola understudy added that losing football games makes him believe the club are in a blip and is a constant reminder that they need to start winning games.
In their last match against Burnley, one of the incidents that took center stage was when captain Granit Xhaka was sent off after a VAR review caught him throat-grabbing his opponent Ashley Westwood.
Arteta was asked about the scenario and whether there was any development. He answered by saying the matter has already been resolved amicably. He also defended Xhaka saying the midfielder has had tough times but also cited that he was not the only one going through a bad phase.