For a manager that has been struggling so much to win major pieces of silverware in this past decade, it's fairly remarkable and unexpected to find out that Arsene Wenger has actually been approached by other clubs and this is the case of the French tactician.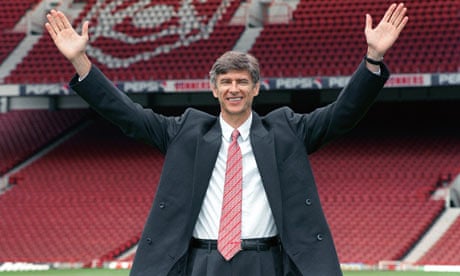 It has recently been revealed that the 66 year old manager has received offers to coach Paris Saint-Germain on multiple occasions but he has rejected all of those approaches as he has stated that his only
true desire is to remain at the forefront of Arsenal
.
Arsene Wenger has been in charge of Arsenal since 1996 and in this time lapse of 20 years, he has developed a love-hate relationship with the supporters of the Premier League club. There are fans that aren't so happy to see him at the Emirates Stadium as he has consistently failed to push Arsenal to the 1rst place position in any season of the Premier League from the past decade but there are supporters that have faith and trust in him.
After having spent so many years at the Emirates Stadium, Arsene Wenger has recently voiced his love for Arsenal as the French manager said:
(more…)