Laurent Koscielny who is the captain of Arsenal has made 325 appearances for his team. He is at present 33 years old, but back in the semi final played in May where his team was defeated by the Atletico Madrid he ruptured his Achilles. And since then he was not able to play for his team. But he made his comeback in Arsenal in a match played in the Europa League where they defeated Qarabag with an ease, after recovering from the injury. And after the match, he said on his return that he has "started a new chapter" in his life and his career.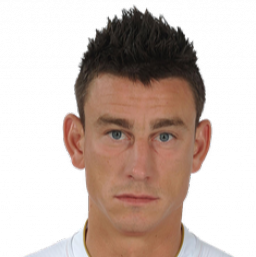 His job against a weak side like Qarabag was not difficult and they had beaten them with a score of 1-0. Although this result would not made any difference because Arsenal was already qualified as the winners of the Group for the last 32 teams. Regarding the victory and the match, Laurent said: "It was very much important for me to perform today".
While commenting on his injury he told "It was a difficult time to sit without playing the game because of injury
. This was the maiden big injury of my football career and because of which I had to rest out for a longer duration but during this rehabilitation program I learned a lot about myself and I'm very happy about it. Now I'm much focused mentally and physically and I can smile and have fun in the
remaining of the season
."
The only goal in the dead rubber was scored by Alexandre Lacazette. This victory extended the unbeaten run of Arsenal into the 22nd match which is also their longest undefeated run without facing any defeat. Koscielny finished with a 100 percent pass rate of success as he made 2 clearances and 1 tackle before being replaced in the 72nd minute.